When built by a professional roofer according to local codes, most roofs can support heavy loads of snow. With that in mind, should you still have snow on your roof removed?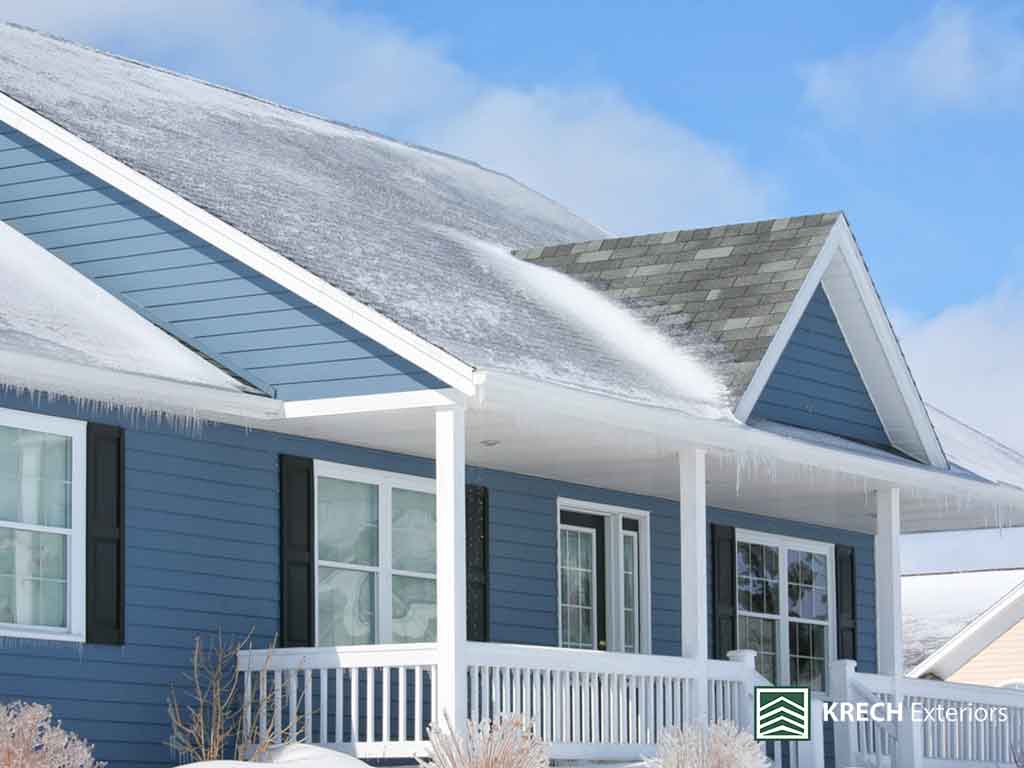 When to Remove Snow From Your Roof
There are two scenarios that may require snow to be removed from your roof. The first one is if your roof is flat or slightly pitched. Excessive snow might accumulate because the snow will not slide off as easily and could potentially damage your roof or, worse, lead to collapse.
One way to know if your roof is already carrying excessive loads is by testing whether it is easy to open and close all your windows and doors. When they are difficult to open or close, it is most likely that the load on your roof is too heavy and already compressing the openings.
The second case is when you have a roof that is prone to ice dams. One of the steps you can take to prevent ice dams is to prevent the accumulation of snow on your roof.
Should I Remove Roof Snow on My Own?
If you have a one-story home, you could possibly remove the snow on your roof on your own by using a roof rake. However, this is strenuous work. You can also damage your roof if you are doing it improperly. Removing snow from high roofs can be risky, and it is not advisable to climb on your roof for safety reasons. Roof snow removal is best left to roofing contractors who have adequate skills and safety equipment to do the job.
It might seem like an additional expense, but hiring professionals for snow removal is safer and might even save you more money in the long run.
Count on Krech Exteriors for all your roofing needs. Call us now at (651) 688-6368 to request for a quote. We have been in the business of improving homes in Minneapolis since 1988.