The HardiePlank® lap siding isn't only James Hardie®'s best-selling product; it's also America's most sought-after siding system. Krech Exteriors talks about why its popularity is no accident: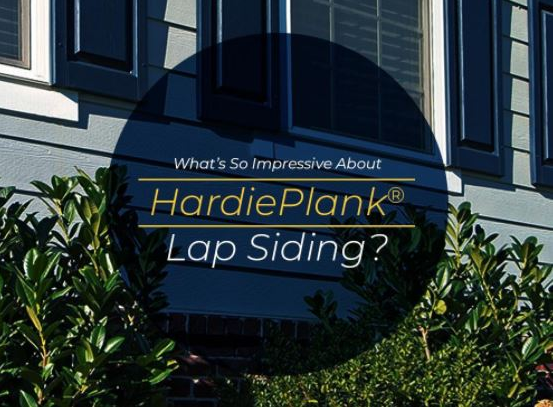 Longevity
HardiePlank looks like wood, but lasts like concrete. Like other Hardie fiber cement siding products, nature is virtually a non-factor to its service life. It withstands winds up to 150 mph, is impervious to pests and resists decay. HardiePlank is proof against fire and retains its superb shape in muggy climates or freezing and wet conditions. Backed by a 30-year warranty, it outlives many of the most popular siding materials, including wood, vinyl and stucco.
Best of all, HardiePlank can preserve its impressive performance and striking beauty with minimal maintenance. You only need a garden hose to give it a facelift.
ColorPlus® Technology
Every HardiePlank siding design option is available in a bevy of ColorPlus® finishes. Consisting of 50% more coatings than what average painters use, expect thick, consistent application. To ensure bond strength, James Hardie cures the finish in a controlled environment between coats. As a result, it's guaranteed not to chip, peel or crack for 15 years. Despite long-term exposure to intense ultraviolet (UV) radiation, expect HardiePlank in any ColorPlus finish to stay vibrant.
Good Housekeeping Seal
HardiePlank has received the prestigious Good Housekeeping Seal, which is the best third-party recommendation you could find. This seal of approval makes you eligible for Good Housekeeping's own limited warranty. Other than its robust product guarantee, this extra insurance against defects certainly gives more bang for your buck.
As a licensed, insured and James Hardie Preferred siding contractor, Krech Exteriors is the most qualified installer of HardiePlank in the region. We also provide our own 10-year labor guarantee; in case of installation-related errors, we'll return to bring the workmanship back to our high standards.
Let's find out if HardiePlank is the right siding solution for your home. Call us at (651) 968-8888 today to schedule your FREE, in-home consultation in Minneapolis at your convenience.