Exterior Home Design Services That Capture Your Vision
At Krech Exteriors, we are dedicated to being your go-to place for home renovations, including top-notch exterior home design services. Our goal is straightforward: to enhance the beauty of your residence while optimizing its value. Whether it's a new roof you're considering, a siding makeover, or replacing old windows, we ensure your home radiates its best image.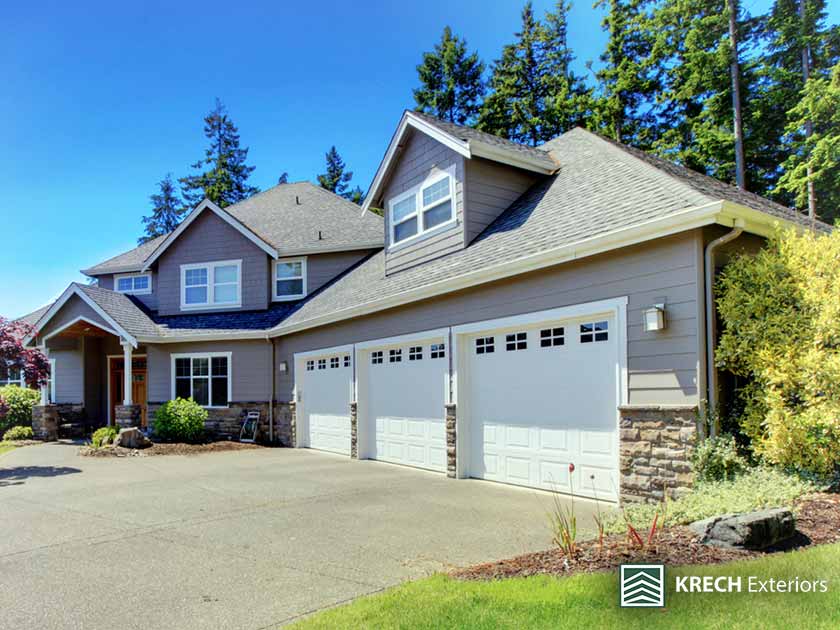 Designing with Intent
Our design staff is spearheaded by our award-winning designers, seasoned and inventive professionals with deep experience in the remodeling design domain. With countless designs under their belt, they've honed a unique design and digital rendering technique tailored to the distinct requirements of homeowners. Their expertise offers a marked benefit for homeowners desiring more from their home's exterior.
Your Home, Your Dream
A visually captivating exterior doesn't merely impress the neighbors; it can significantly enhance your home's value. We're firm believers that every modification should align with the grand scheme. Be it selecting a roofing shingle color or finalizing a replacement window frame, our team guarantees the integration of all components.
Our exterior home design solutions revolve around you. Recognizing the distinctiveness of every homeowner's preferences and needs, we journey with you from the first meet-up to the ultimate execution, crafting a roadmap that mirrors your aspirations and vision. From start to finish, we remain readily accessible for any clarifications, making sure you're always in the loop.
Why an Integrated Design Matters
In the realm of home improvements, the collective result should surpass the individual parts of the renovation. By emphasizing a unified appearance for your home's exterior, we strengthen the complete visual encounter. This comprehensive method not only results in a more appealing residence but one that exudes more curb appeal for visitors, as well as your own family.
Most homeowners want their residence to be a place of comfort and safety. We work with you to visualize this dream. Boosting your home's appeal, crafting distinctiveness, and elevating it beyond the ordinary – that's our daily mission!
Let's Get the Transformation Started!
Trust the design team at Krech Exteriors to update your home into a work of art. Get in touch now to explore how we can assist in unlocking your home's potential. Reach out through our online estimate request, or call us at (651) 349-6815 to set up a preliminary discussion with our award-winning designers.