We've Been Improving Homes in Minneapolis Since 1988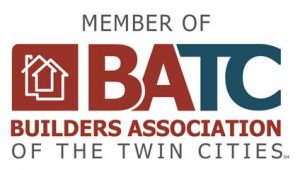 Your home is your most important investment, and not just financially. Home is where family gathers, meals are shared, children grow and life's milestones are celebrated. So it only makes sense that you want your home to be as comfortable and welcoming as possible.
Which is why the home contractor you choose to make repairs or renovations to your home must be chosen with care. You want someone who can be trusted to do the best work, at a fair price. But you also want a company with a commitment to respect your home and your family.
Krech Exteriors has earned a reputation as one of the Minneapolis area's most trusted contractors since our founding in 1988. While we provide a wide range of home improvement services – roofing, siding, replacement windows – the common thread of honesty and integrity runs through everything we do.
With Krech, You Can Invest in Your Home with Confidence
Improving your home is a significant investment in itself, and you want to be sure the decisions you make will pay off in a more comfortable, valuable and energy efficient home. When you work with our team at Krech Exteriors you can put your mind at ease.
It starts with our commitment to using only brand name, top quality products and materials on every project we undertake. It continues with craftsmanship and attention to detail that can only come from professionals who have the skills, experience and pride to do the job with precision and care. And it all comes wrapped up in pricing that is fair, competitive and affordable. We'll work with your home improvement budget to deliver a project that is right for your home and your wallet.
A History of Serving Our Neighbors
For nearly 30 years Krech Exteriors has been helping our neighbors in Minneapolis, St. Paul and the surrounding communities to make their homes more comfortable, more valuable, and better able to withstand the extremes in weather we experience here in the Twin Cities area. We'd appreciate the opportunity to do the same for you.
Get a FREE Estimate from the Most Trusted Home Improvement Contractor in Minneapolis/St. Paul
If you are ready to work with a home contractor who cares as much about your home as you do, you've come to the right place! Call Krech Exteriors at (651) 688-6368 or use our convenient online Request Estimate form to find out how we can help make your home more beautiful, more comfortable and more energy efficient.