Manufacturer Preferred and Certified
Certification from the manufacturer that produces the materials they use is a vital aspect of any Minneapolis roofing contractor. If you have a product installed on your home by one of many "experts" in exterior renovation our area has to offer who is not certified by the product manufacturer, any product warranty may be invalidated. At Krech Exteriors, our factory-trained professionals are continually educated by our manufacturers to ensure that each Minneapolis or St. Paul siding or roofing project we undertake is performed using the latest techniques and advances in technology. Each of our installation specialists takes this education very seriously, and works hard to master each advance our manufacturers make in order to gain their certification.
Here is a list of certifications that Krech Exteriors has taken the time and effort to earn:
GAF
CertainTeed
James Hardie
Alside
Marvin
Andersen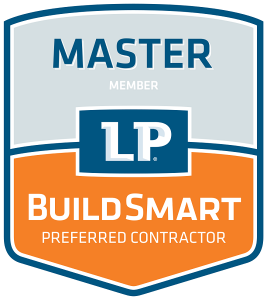 These certifications are key because your manufacturer warranties will only be honored if the installation is performed by a certified contractor like Krech Exteriors. If you do not use a certified contractor on your next Minneapolis siding or roofing project, you may find yourself with no protection should a problem occur. When you work with Krech Exteriors, the materials used in your project are fully protected by valid manufacturer warranties, saving you on any post-project hassle or costly mistakes.