Homeowners mostly rely on their imagination to envision their new siding. While it can be exciting to picture it in your head and draft the design on paper, this task is can be time-consuming. However, thanks to the Siding Design Service from Krech Exteriors, you can try various siding options to find the perfect match for your home. Here's how we make the process of choosing your siding an easy one.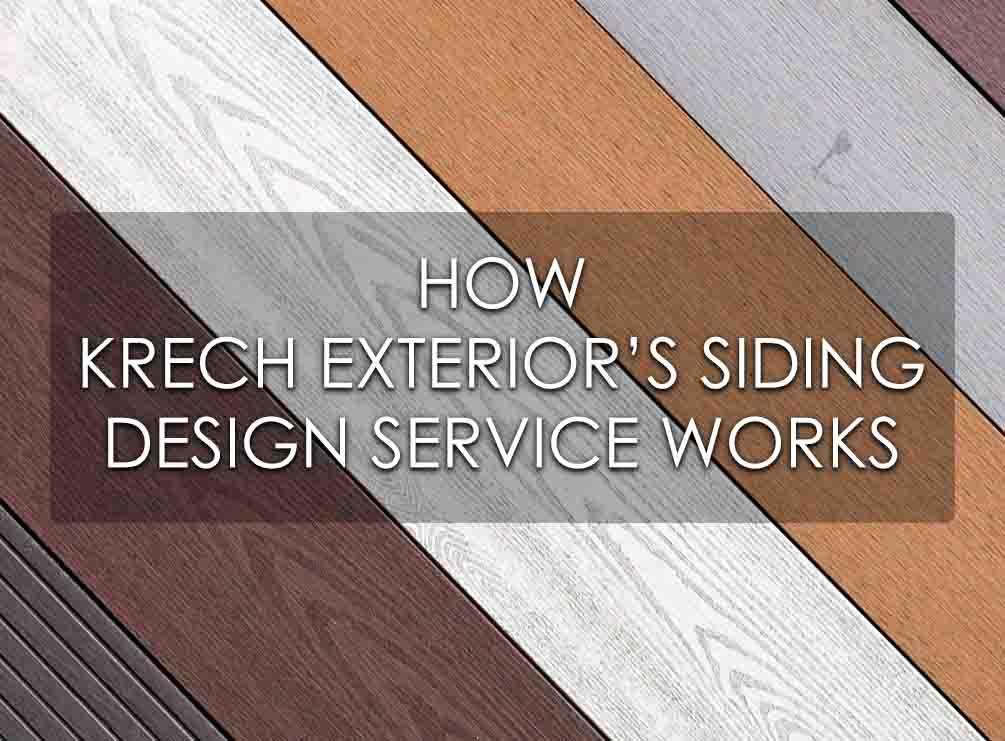 Turning Physical to Digital
First, we'll take photos of your actual home in high resolution. We'll them upload them into our program to start transforming your exterior components. Once in digital form, we can alter the properties of the pictures in different ways. This ensures a realistic output. You can get a good sense of how the finished product will actually look like on your home.
Picking a Product
You just have to select which type of siding that you want to see on your home. We offer you a variety of solutions to choose from. From stunning LP® SmartSide® products to low-maintenance vinyl choices, feel free to be as creative as you want.
Putting All Elements Together
Our tool does more than help you choose the right siding for your home. You can also choose new windows, gutters, and a roof to give your home a total facelift. This way, you can get a preview of which products look good together and what combinations don't work.
Ensure a hassle-free home improvement experience for your siding project when you work with Krech Exteriors. We offer quality installation and products that ensure long-lasting performance and peace of mind. We can also help you with your roofing and replacement window needs.
Call Krech Exteriors today at (651) 968-8888 to learn more about our design service. We serve Minneapolis and the surrounding areas.