As the largest manufacturer in the roofing industry, GAF has always been promoting sustainability in its products. The company has been helping conserve natural resources through energy efficiency, material optimization, and recycling.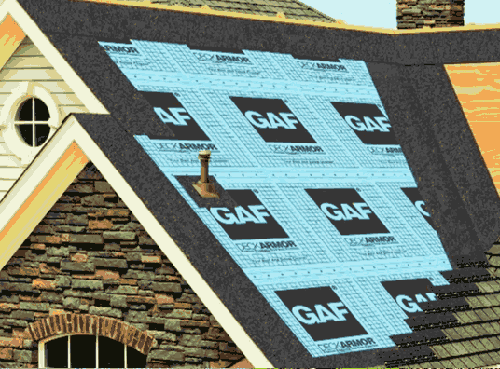 Krech Exteriors, a GAF Master Elite™ contractor, is one of the proud roofing contractors in Minneapolis that support GAF's green initiatives. We help build better homes and environment through the following ways:
Timberline® Cool Series
This shingle series has high reflective values that reduce attic temperature. This leads to less heat transfer to other areas of your home and helps you maintain a comfortable indoor temperature no matter the season. This also means that you will use your heating or cooling systems less often, which leads to more savings.
Timberline Cool Roofing Shingles come with the ENERGY STAR seal. This seal represents products that offer significant energy savings.
Proper Roofing Ventilation
Proper ventilation keeps the balance of air intake and air exhaust. In effect, you can experience a lower temperature inside your home. The US Federal Housing Administration requires homes to have at least one square foot of attic ventilation. This ensures proper airflow in the attic.
GAF offers different exhaust vents as part of their Lifetime Roofing System. Cobra® attic ventilation removes excess heat and moisture from the attic. This material prevents premature peeling of paint, higher utility bills, and various health problems.
Asphalt Shingle Recycling
GAF is proud to support shinglerecycling.org to help conserve natural resources. When asphalt shingle roofing in Minneapolis reaches the end of its service life, you can have them recycled. The recycled material can be added to asphalt mix to create new pavements. This way, you are doing your share to save the environment.
Take the proactive step towards a greener home with Krech Exteriors. We are certified installers of GAF roofing products. We are committed to continuous training and skills so we can deliver the best services for your home. As Master Elite roofers, we can offer you GAF's industry-leading warranties. This way, you can have peace of mind even after years from the installation.
If you want to learn more ways to build a greener home, call us at (651) 968-8888. You can also reach us through our contact form.