With people becoming more aware of global warming and other environmental issues, there has been an increase in the demand for more eco-friendly products. This trend also extends to roofing products, where green roofs are becoming popular. What exactly is green roofing, and why is it eco-friendly?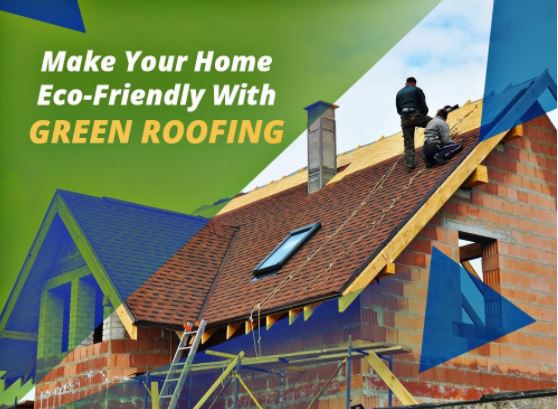 Green Roofing Explained
Green roofing refers to roofing solutions that are designed to help minimize a household's negative impact on the environment. GAF roofing solutions achieve this with two different but simultaneous approaches: by reducing a home's energy consumption and by minimizing the amount of waste that ends up in landfills.
Energy-Efficient Solutions
GAF green roofing solutions are made with the latest in roofing technology designed for a more energy-efficient home. A licensed roofer can install the GAF Timberline® Cool® Series shingles to help improve temperature control indoors by reducing the amount of heat that passes through the roof.
Better Ventilation
Ventilation has a significant effect on a home's overall energy efficiency. A properly ventilated green roof keeps fresh air circulating while preventing air leaks or drafts via superior insulation. Aside from reducing a home's energy consumption, better ventilation also helps prevent insulation-related problems, such as ice dam formation, which can cause severe damage.
Less Landfill Material
At the end of their life span, most roofing materials often end up in landfills, serving no other purpose once they are torn off a home. GAF's roofing solutions are made of recyclable materials. After being removed by a roofing contractor, the shingles can be recycled and used as asphalt for paving roadways.
Ready to make your home more environmentally friendly? Call us today at (651) 968-8888, or fill out our online form to request a free estimate. Let's talk about how we can help make your home greener. Krech Exteriors is your leading supplier of green roofing solutions in St. Paul and Minneapolis.