One of the reasons behind home improvement is to increase the value of your property. Whether or not you have plans to move in the foreseeable future, you want to be open to possibilities. In addition, you'll want to recoup as much cost as you can. As remodels depreciate differently, it is advisable to find out how much returns of investment you can get from certain projects.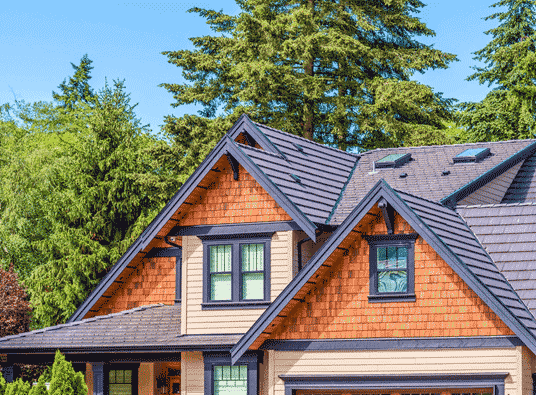 As the leading window, siding, and roofing contractor in Minneapolis, Krech Exteriors wants to share the ROI potential of our home improvement projects. Based on the data from Remodeling magazine's "2016 Cost vs. Value Report," here's how good our remodels preserve their value over time.
Siding Replacement
Re-siding your home lets you recoup up to 77% of what you will spend should you sell your home in the future. As the industry saw a downward trend of most remodels, siding replacement remained steady compared with last year's data.
Apart from being a celebrated roofer in Minneapolis, we are a respected siding contractor adept at a variety of systems. Of all the products we specialize in, we highly recommend LP SmartSide® siding. It's a revolutionary system that lets you harness the amazing advantages of engineered wood constructed in a refreshing way.
Roofing Replacement
Compared with last year, the value of replacement roofing surged at 71.7%. Attesting to the norm, homeowners are indeed particular with the condition of the roof. Curb appeal aside, modern roofing systems can take energy efficiency to new levels.
At Krech Exteriors, our professionals are certified by GAF and CertainTeed. In short, our team can give you access to the most sustainable systems there is. This assures you that your roofing in Minneapolis will perform extremely well in reducing your energy costs.
Wood Window Replacement
Despite the influx of new materials in the material, wood has proven to be a timeless trend. In fact, its ageless charm has captured homeowners across the country with its continuous increase in value in the last four years. Currently, its ROI potential is at 72.1%.
As an authorized installer of Marvin® Windows, we can deliver you smart window products made from unusual wood species. With this brand's array of wood options, there are so many possibilities to your window's design.
Invest in projects that would remain valuable for a long time. Call Krech Exteriors now at (651) 968-8888, and tell us about your home improvement needs.